Rod Merys Board President
The opportunity for skiing, hiking and mountaineering out his backdoor lured Rod to Siskiyou County in 2001. He finds his current careers of construction, real estate development and working for Great Northern Services infinitely more inspiring than banking in San Francisco. Rod has served on several boards throughout the county from search and rescue to theater. He is excited about working with the Siskiyou Land Trust and helping preserve the beauty of Siskiyou County.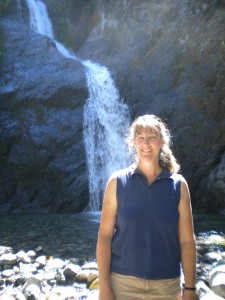 Stacy Smith, Secretary
Stacy Smith is passionate about land conservation, and has a background in federal land management. Stacy joined the Board to "share her experience and understanding of lands in Siskiyou County.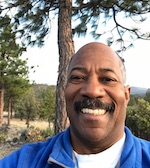 David Tucker, Treasurer
David's wife Amy sold him on Siskiyou County in 2013. His love for the outdoors made it a pretty easy sale. A former marathon runner, he now enjoys hiking, fishing, and mountain biking. After retiring from the software business in 2017, they moved from the Bay Area to live here full time. He still is amazed the he actually gets to live here. His desire to give something back to the environment led him to join the Land Trust.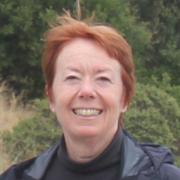 Anne McTavish
Anne retired from San Francisco State University in 2013 and finally took up full-time residence in Mt. Shasta. After coming to Mt. Shasta for vacation for eight years, she looks forward to living here full-time and participating in the community. The Siskiyou Land Trust is a perfect match for her interest in maps, being outdoors, and land conservation that includes well-managed growth. Anne loves to take her dog, Lucy, on long walks and enjoys hiking with the Siskiyou Meanderers. SLT provides the opportunity to work with like-minded people who passionately care about this beautiful county in Northern California where we are so fortunate to live.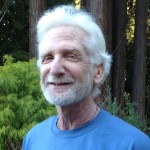 Steve Bollock
In 1974 Steve moved to Mount Shasta from the Bay Area to eventually become a painting contractor with his own business, Rembrandt Painting, and then a white water river guide for Turtle River Rafting Company. His passion for running rivers became a major turning point in his life. He took every opportunity to float the local rivers, and as his family grew, the river became a place for connection with his children and the cultivation of an extended family of nature lovers.
For many years Steve's response to inquiries about what he was doing had been, "I am busy doing the important work of enjoying the places that you are so busy protecting." Now, as a SLT board member, Steve has the opportunity to walk in those other shoes.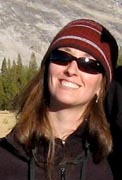 Christine Jordan

Christine migrated east from Trinity to Siskiyou County in 2010. She is passionate about birding, skiing, music and backpacking. Her stronger passion for land and water conservation, natural resource education and making a positive difference locally drew her to the Land Trust and the work it seeks to accomplish. Christine is a wildlife biologist with the Forest Service. Since graduating from Humboldt State in 2000, she has both lived in and worked all over northern California in fisheries habitat restoration, water quality improvement and wildlife habitat enhancement.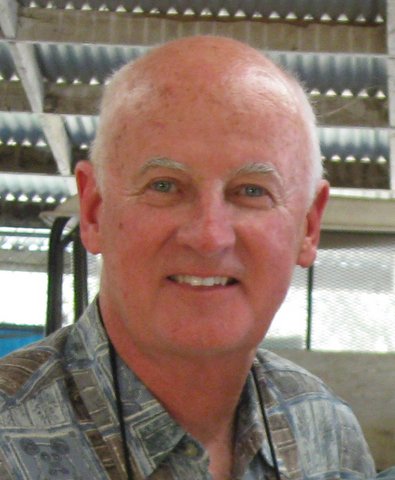 Sam Baxter
Sam and Kris Baxter moved to Mount Shasta at the end of 2009. Sam is a retired commercial insurance broker. When he walked in Sisson Meadow with his English Springer Spaniel Katy, his interest in Land Trust activities began. Sam has been member of the Outreach and Education committee since February 2011, and was elected to the Land Trust Board in January 2013.
Sam believes the Land Trust stands for integrity, honesty and trustworthy interactions with the residents of Siskiyou County. As a former Marine, he is pleased to be part of the Land Trust's vision and heritage.