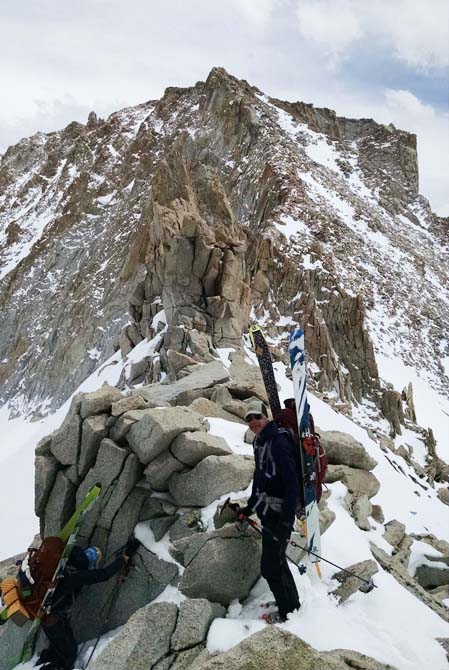 We invite you to join us on Thursday evening, March 9, or a Double Feature slideshow from Mt. Shasta's Mike Sojka, David Cressman and Aaron Beverly. The program begins at 7PM at the Sisson Museum Auditorium in Mt. Shasta, with a suggested donation of $8 as a fundraiser for SLT.
Sierra High Route Ski Tour
David Cressman and Aaron Beverly will present their film on the backcountry ski classic Sierra High Route, the high elevation Trans-Sierra tour that offers one of the range's most spectacular passages. The route weaves its way from Wolverton trailhead in Sequoia National Park to Shepherd Pass trailhead in Owens Valley, over seven passes of 11,000 ft. or higher, each with a superb ski run off the "back" side. Truly a trip of a lifetime.
Telluride to Moab Bike Route Ride

Cyclist Mike Sojka will share adventures on the Telluride to Moab Bike Route, a 7 day ride along the San Juan Hut System from Colorado to Utah. Fabulous photos from 215 miles of secondary dirt roads and singletrack through the high alpine tundra of the San Juan Mountains to the desert slickrock and canyon country of Moab.