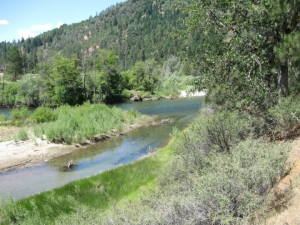 Even though the Land Trust's primary focus is on conserving lands in Siskiyou County, we are helping our neighbors in Trinity County by holding a conservation easement for a 70 acre parcel on the Trinity River, as there is no land trust yet for that part of California.
Through a private donation from the Ward family in 1998, this easement along the Trinity River helps protect wildlife habitat and migration, salmon habitat (spawning and rearing), a prehistoric cultural resource site, and preserves the parcel as open space. Located on Salt Flat near the town of Lewiston, this holding is located within the Wild and Scenic Trinity River. These 43 miles of protected river go from Lewiston to Pigeon Point and are known for its clear, cold water.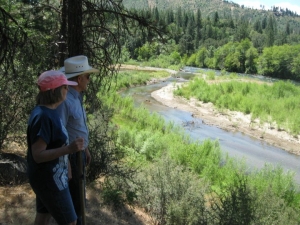 While there is no public access to the river from the Ward property, Land Trust staff conduct annual monitoring visits to the property.