Welcome
Welcome to The Siskiyou Land Trust (SLT). We are a community based non-profit organization that strives to protect open space, ranch and farmlands, forest and wetlands, natural resources and wildlife habitat in beautiful Siskiyou County.
Happy New Year from SLT! Let's keep in touch!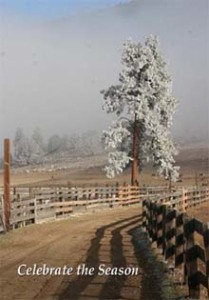 Get Involved
The Siskiyou Land Trust is a community effort! Help comes in all shapes and sizes, and SLT recognizes that every bit makes a big difference, from memberships to donations to volunteers. Learn How You Can Help!

Keep in touch on our News page and Events Calendar. Follow our Facebook page. Receive our printed members' Newsletter and sign up for free email alerts.  Check out our new Volunteer Here page to learn about the current opportunities to help at SLT.  MORE INFO…

The Latest News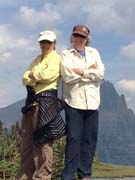 Wednesday, March 11 at 7pm – a slideshow on Adventures on the Continental Divide Trail will be hosted by SLT at the Sisson Museum in Mt. Shasta. Please join us as Smudge (Janet Zalewski) and Groceries (Linda Richter) share their stories.  READ MORE…
Starting on Wednesday, March 11, 12:30 pm in Etna, and continuing a week later on March 25, a FREE workshop, Ties to the Land, is offered for farm, ranch, forest landowners and their families to learn simple techniques to help with passing land and its legacy on to the next generation. READ MORE…