Garden Greenway and Land Trust Office Property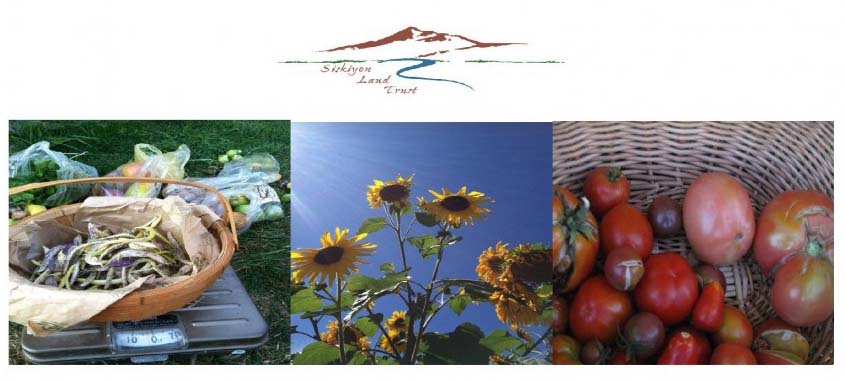 In January 2014, the Land Trust purchased a 2.89 acre parcel on East Alma Street that will be developed as a community green space and house the Land Trust office.
Our vision in acquiring this property was to:
Provide outdoor educational experiences for our children and our grandchildren.
Provide garden space for our community and school children to enjoy organic, locally grown food and plant a community orchard.
Provide natural pathways and trails in a central location for the community to connect residential areas, library, school, town and other alternative transportation corridors.
The next step for this property in the heart of Mt. Shasta City is to enhance outdoor spaces beginning with water infrastructure, school garden space, & primary pathways.  We have also begun renovating the existing building.
Click here for our secure online donation page to make a tax-deductible contribution for the Garden Greenway Project.
Conservation Values: The land is already and will be further developed as a local farmstead (community and school gardens located in place of historic truck farm).  In addition, the land provides wetlands protection, wildlife habitat, scenic viewshed, public access to alternative transportation corridor and trails, an outdoor classroom meeting space, and neighborhood green-space.