Over the past five years, Mt. Shasta photographer Mike Hupp has explored the peaks and canyons of the Green and Colorado Rivers with his wife Linda and fellow wilderness travelers. Take a journey with Mike from the headwaters of the Green River in the snowfields of the Wind River Range to the depths of the Grand Canyon of the Colorado. Along the way we'll stand on the Continental Divide, float through the spectacular canyons of Green River, canoe through the Canyonlands on the quiet waters of Labyrinth Canyon, dodge thunderstorms on the Esplanade of the Grand Canyon, climb down sinuous slot canyons and raft the mighty rapids of the Colorado River in the Grand Canyon. Join us for this special show exploring the great rivers of the West.
The Land Trust slideshows are held at the Mount Shasta Sisson Museum on the second Thursday monthly from November through April. Door opens at 6:30 PM, shows begin at 7:00 PM. The shows are a fundraiser for the Siskiyou Land Trust, and a donation of $8-$10 is requested. All are welcome.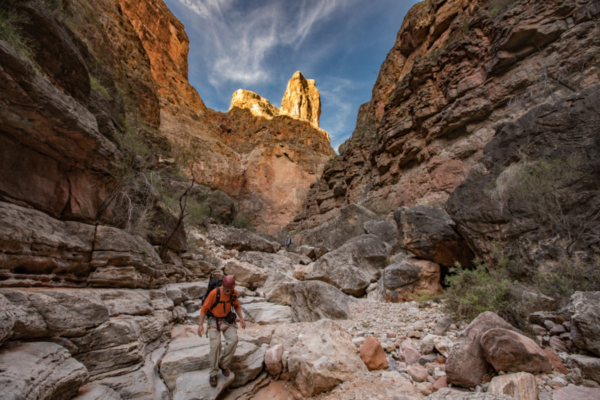 Mike began traveling in the backcountry and taking pictures when he was a teenager. After graduating from forestry school, he began his career with the Forest Service as a Wilderness Ranger in eastern Oregon in 1974. For the next 35 years, he worked in various jobs with the Forest Service in Oregon, Washington and California. He came to Mt. Shasta in 2003 as the local District Ranger.
After retiring from the Forest Service in 2008, he has continued to work part time as a registered professional forester and is currently employed as a senior environmental analyst with North State Resources, a regional consulting firm. Landscape photography has remained a life-long quest. Skiing on Mt. Shasta, and exploring the wild places of the American west complement his passion for landscape photography. Through his photography, Mike tries to share the experience of being there, and to inspire people to get outside and be stewards of the natural world.