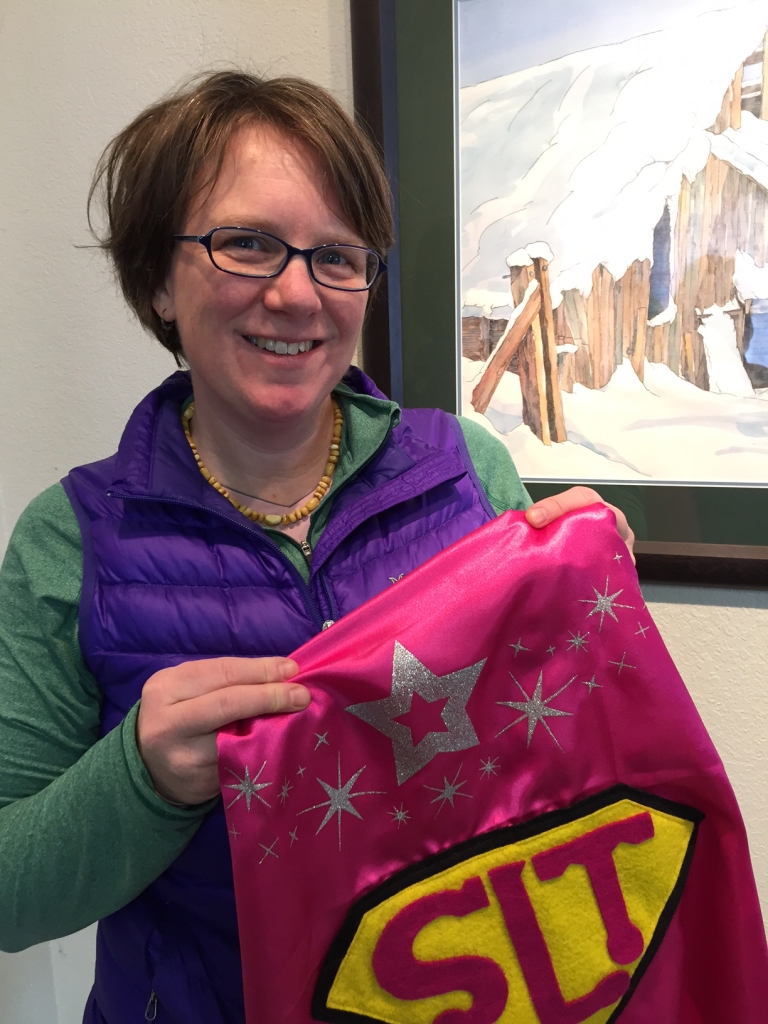 Siskiyou Land Trust is thrilled to announce that Renee Casterline is the new Executive Director, a position that has been vacant for more than four years. Casterline joins Kathleen Hitt, SLT's Conservation Director, in working on community projects, land conservation, and education programs that SLT is well-known for in Siskiyou County.
"We're very excited to have Renee fill this position," said Sam Baxter, SLT board president. "She brings tremendous enthusiasm and knowledge to the role that will lead us in growing and doing more for the community and conservation."
In 2017 SLT's board, staff and volunteers will be working on a number of projects, which include community events, growing landscape-based education and connecting people to landscape. SLT's conservation work is focused on its goal of conserving 20,000 acres by 2020 and new community projects that will preserve important lands and eventually open up recreation opportunities. Much of this work is achieved through critical partnerships with other community organizations.
Casterline has been with Siskiyou Land Trust for nearly a year and a half as a development consultant and has managed two very successful Giving Tuesday efforts. She comes to the organization after working at Great Northern Services as the Community Foods Program Manager. Casterline was born in Mt. Shasta and raised in Gazelle. She comes from a Shasta Valley ranching family and is a life-long Siskiyou County resident. She has a bachelor's degree in Environmental Studies from Prescott College and a Master's Degree in Environmental Law and Policy from Vermont Law School. She has served in a number of community groups and is the current chair of the Mt. Shasta Recreation and Parks District Board.
"I am so very excited to become the ED of Siskiyou Land Trust," Casterline said. "This is an incredible organization that is centered around the people who support SLT, meeting community needs and preserving the landscapes of my childhood."
Siskiyou Land Trust strives to connect with people and landscapes through our conservation and stewardship work, community events and spaces, and partnerships. You can connect with SLT by becoming a member, volunteering on projects, visiting Sisson Meadow in the heart of Mt. Shasta, sharing your knowledge and skills, and joining us at our winter slideshows. Visit our website at www.siskiyoulandtrust.org  to sign up for our e-news, learn about our work and see our list of coming events. You can reach Casterline directly by emailing her at sltfriendraising@gmail.com or calling the office at 530.926.2259.