Truly a community-based organization, the Siskiyou Land Trust has been blessed with fantastic Board members, many of whom continue as core volunteers and supporters!

Melea Kosel
Born and raised in Mt. Shasta, Melea brought enthusiasm and experience in management, agriculture, teaching and world travel to the Siskiyou Land Trust board.
Leslie Andrews
Leslie Andrews, an obstetrician gynecologist who has lived in Mount Shasta for 11 years and a long time supporter of the Siskiyou Land Trust, served for several years on the SLT Board of Directors.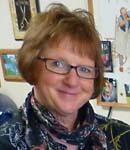 Nancy Gandrau,
As the longtime local business owner of HAIRCUTS, Nancy was an integral part of the Board of Siskiyou Land Trust for several years.  The SLT has a strong connection with our communities and their needs that Nancy found to be the perfect match for her involvement.

Roger Kosel
Roger Kosel, retired Superior Court judge for Siskiyou County, served on the Siskiyou Land Trust Board until 2014. When asked why he chose to volunteer for the land trust Board, Roger told us that he "joined to help encourage people from other parts of the county to become members of the land trust to help preserve the land and viewsheds in Siskiyou County".
Energetic SLT volunteer and retired Board member John Brennan is a retired Navy officer in the Civil Engineer Corps and was a team member in the construction of several major Bay Area projects. He is a former member of the Monterey County Planning Commission, as well as an avid hiker and mountaineer. John recently founded a handyman company which serves elders and employs local men-at-risk.

Jack Moore
Founder of Tognar Toolworks, an online ski and snowboard business. Former contributing editor of Ski Racing Magazine. Former member of the Mt. Shasta Planning Commission, founding member of the Mount Shasta Beautification Committee and Mt. Shasta Trails Committee, and co-founder of the Siskiyou Ice Rink. Long-time Siskiyou County resident and ski/whitewater kayaking bum .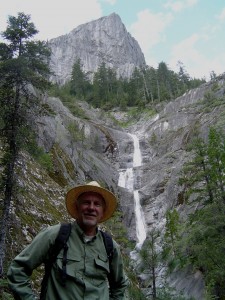 John Schuyler
John retired from the USDA Forest Service after working in nine western national forests, and chose Siskiyou County as the place to put down roots. When serving on the SLT Board, he was chairman of the SLT Acquisitions Committee. He is a board member of the Mount Shasta Trail Association. When not working on natural resource issues, he heads to the mountains to hike, bike or ski.
Belinda Higuera
Belinda is a co-founder of Berryvale Grocery in Mount Shasta and serves on the Mount Shasta City Planning Commission. She is also a long time board member of Mountain Wheelers, whose event Mount Shasta Summit Century gives money to youth sports and bicycle related causes. Belinda is a long-time Siskiyou County resident.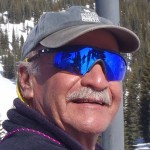 Michael Zanger
Michael Zanger is the founder and former owner and director of Shasta Mountain Guides for thirty years. As a long-time Siskiyou County resident, he co-authored The Mount Shasta Book and authored Mount Shasta: History, Legends, and Lore. In his spare time, Michael can be seen paragliding high above mountains of Siskiyou County.  Michael is also a board member of Mt. Shasta Nordic Club and Mt. Shasta Writers Series. He is a long time hospice volunteer.

Dr. Jim Parker, MD
Family practice physician, and Founder and fonder of the annual Mount Shasta July Fourth Run/Walk with 5,000 participants and raises $50,000/year for Mt. Shasta downtown beautification projects.

Charles Brown
Vice President of Northern Operations and Strategic Planning for Fruit Growers Supply Co., an agricultural supply coop that owns and manages 350,000 acres of forest land in California, Oregon, and Washington. Long-time Siskiyou County resident.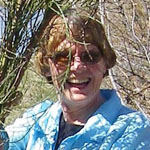 Susie Boyd
Former mayor of Davis, CA, Susie served on the Siskiyou Land Trust Board from 2005 to 2014.  She is also a member of the Siskiyou Opportunity Center Board and the Siskiyou County Audubon Board, is an active volunteer at Mercy Mt. Shasta Hospital and a member of College of the Sisiyous Senior Theater.

Doug Carter
Founder and President of the Carter Institute, an international training and development company. Speaker, author, and facilitator. A "behind the scenes" supporter of youth sports and community communication programs. Longtime Siskiyou County resident.

Syd Solan
Co-founder and past board member of the Siskiyou Land Trust. Environmental educator and outdoor enthusiast. Longtime Siskiyou County resident.

Cindy Lawhon
Past SLT administrative assistant and current administrative director of the Upper Sacramento River Exchange, a watershed stewardship NGO. Over 20 years experience in law office management and as a paralegal – specializing in land use, municipal, and environmental law.


Belinda Sanda
Past board member and president of The Outdoor Industry Conservation Alliance. Currently an independent sales representative and also a member of the Shasta Land Trust.

Rick Poore
Founder, owner and president of Streamwise, a stream assessment and restoration company in Siskiyou County. Long-time Siskiyou County resident.

Nancy Schneider
Longtime Siskiyou County resident and real estate broker in Siskiyou County since 1983. Past board member and active outdoor recreationalist.

Harold "Buzz" Knight
Founder and owner of Timberworks, a Siskiyou County construction and excavation company for thirty years. Long-time Siskiyou County resident.

Amy Hoss
Project manager and grant writer for The Nature Conservancy of California's Klamath River Project. Former on-site manager for the Conservancy's McCloud River Preserve. Lifelong Siskiyou County resident.

Tom Hesseldenz
Founder of Siskiyou Land Trust. Co-founder of Mt. Shasta Trail Association. Author of Siskiyou County Bicycle Transportation Plan. Landscape architect and owner of Tom Hesseldenz Associates. Longtime Siskiyou Couty resident.

Joseph Heller
Aerospace engineer in NASA space program during the 1960's and early 70's. Appointed first president of the Rolf Institute of San Francisco. Founder and owner of Hellerworks, and internationally renowned somatic educator who has been doing structural body work for twenty-eight years.

Nancy Driscoll
Served on numerous non-profit boards focusing on community services for over 20 years, and as professional training consultant to non-profit organizations. Served as a catalyst for fund-raising and awareness-raising for women's issues including the Breast Cancer Fund, Planned Parenthood Association, and the Young Women Christian Association (YWCA).

Tuli Potts
Land use planner for private consulting firm that works for municipalities throughout northern California. Former hydrologist and field-biology technician for the Shasta Trinity National Forest. Co-Founder of the Friends of the Mt. Shasta Avalanche Center and volunteer avalanche forecaster. Lifetime resident of Siskiyou County.